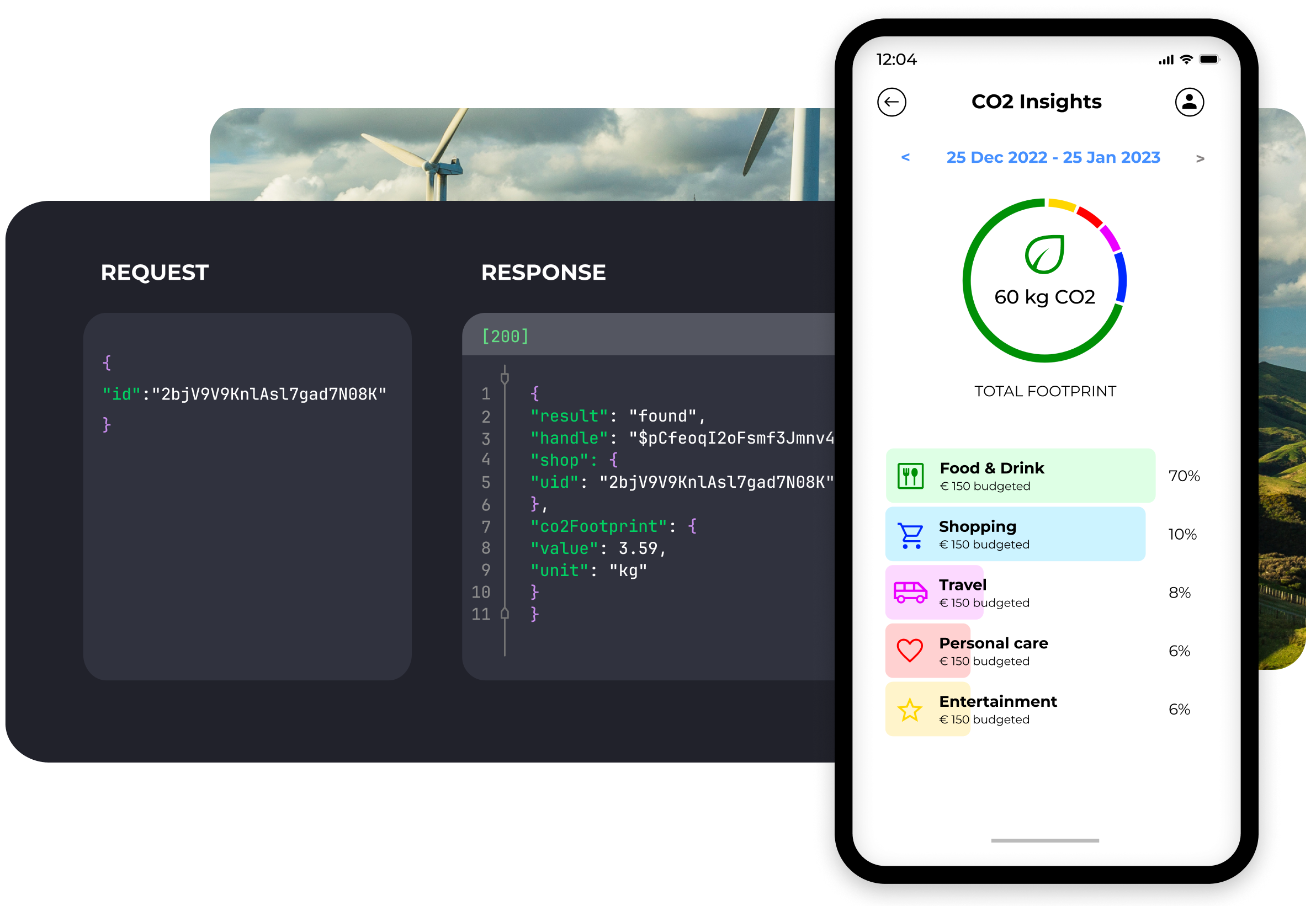 Raise carbon literacy
through education, explanation
and motivation
with payment data enrichment API-based service
for bank and fintech apps



Build a website with ease
Freemium HubSpot CMS Theme for Small businesses
How to deliver the sustainability concept to clients?
61%
of consumers
Feel they need more information to make better choices when shopping sustainably, highlighting the need for education and resources to make eco-friendly decisions easier
64%
of consumers
Are prepared to behave differently if it benefits society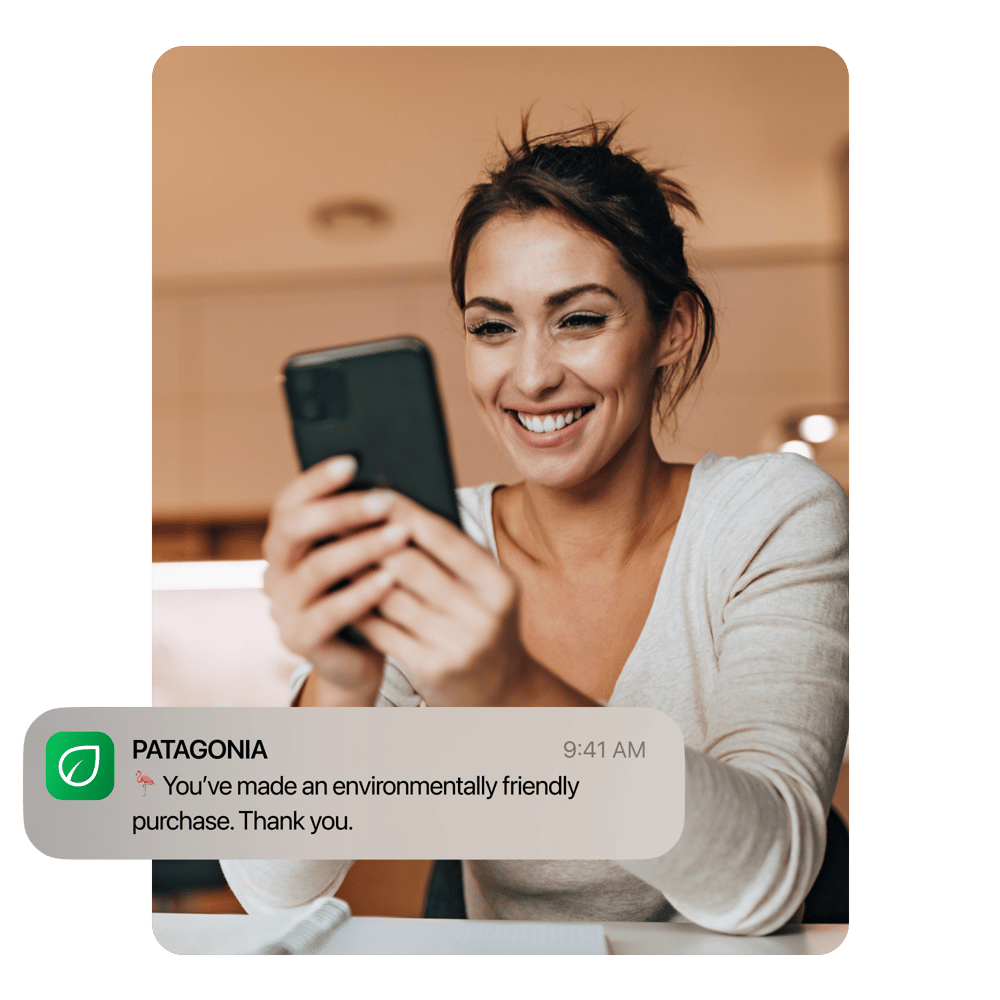 Educate with Eco Tips
Enrich your app with fun facts, transaction context or advice to improve client habits based on carbon footprint calculations provided by TapiX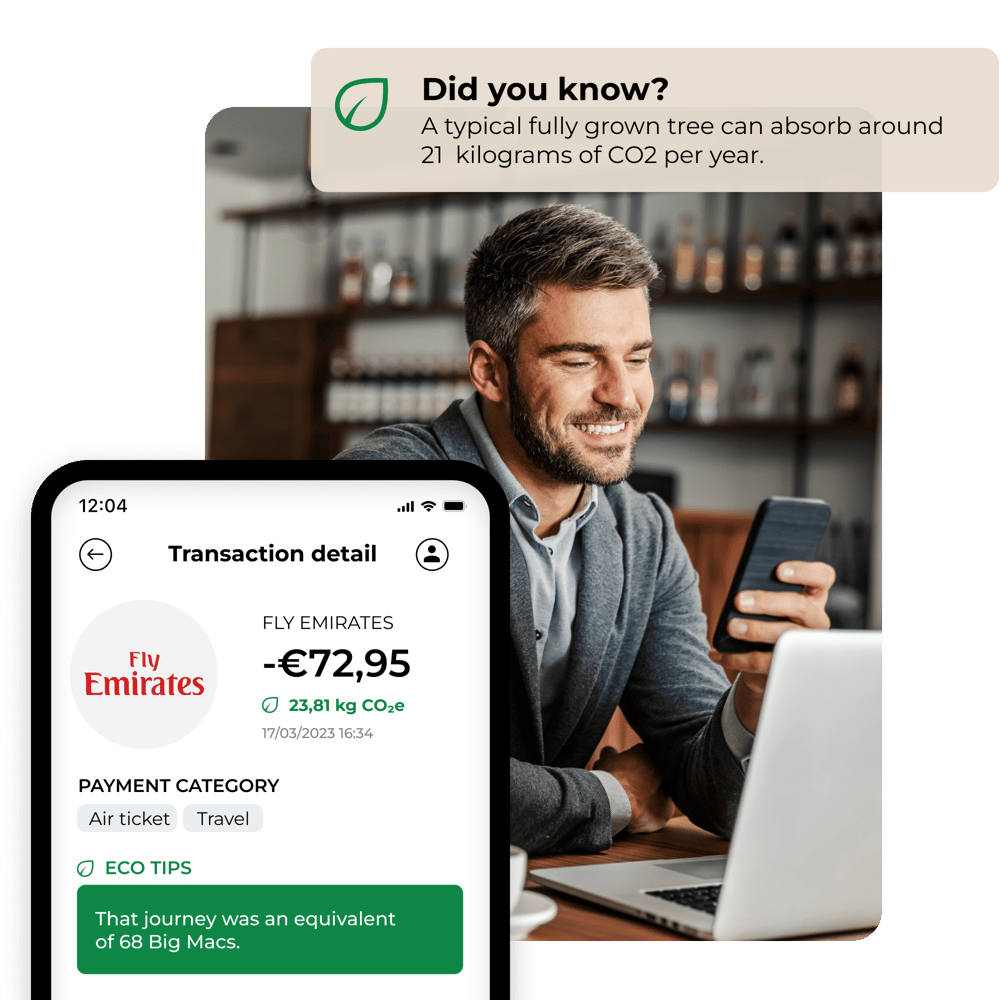 Let your clients learn
Enhance your clients' everyday lives with a banking app. "Tip of the Day" or "Did you know" after logging into the app can be a way to go
Provide context to transactions
Give carbon footprint values real and practical meaning by putting the values into a context that the client can easily imagine and understand
Be good advisors
Make your clients' journey to sustainability easier by helping them understand the environmental impact of their individual purchases and teaching them how to improve their habits.
Engage, empower but don't judge.
Praise clients with positive results of calculated CO2 footprint for individual transactions and identified eco-friendy habits.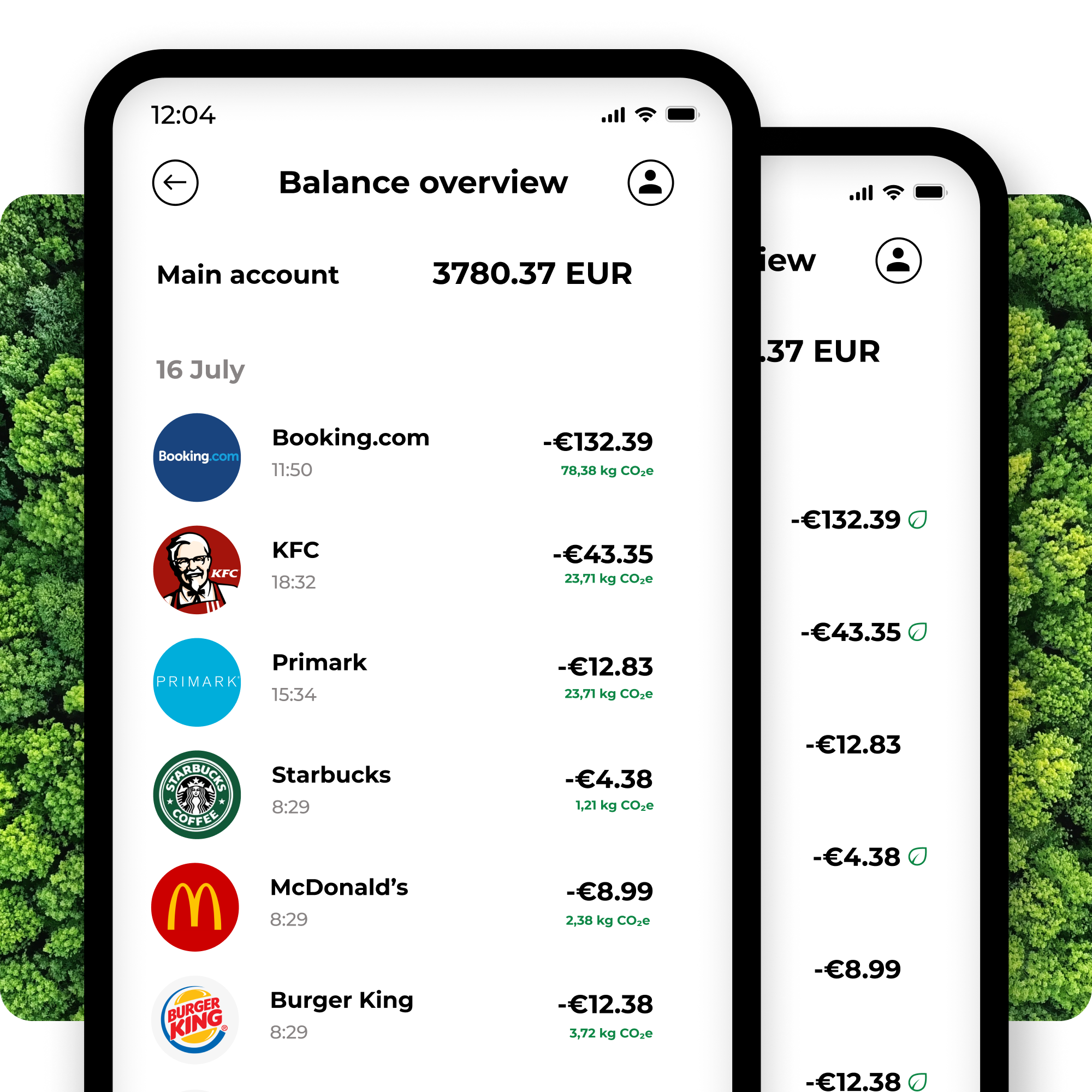 CO2 footprint for transactions
Estimated footprint for every transaction
Appraisal for purchases proving environmentally responsible behaviour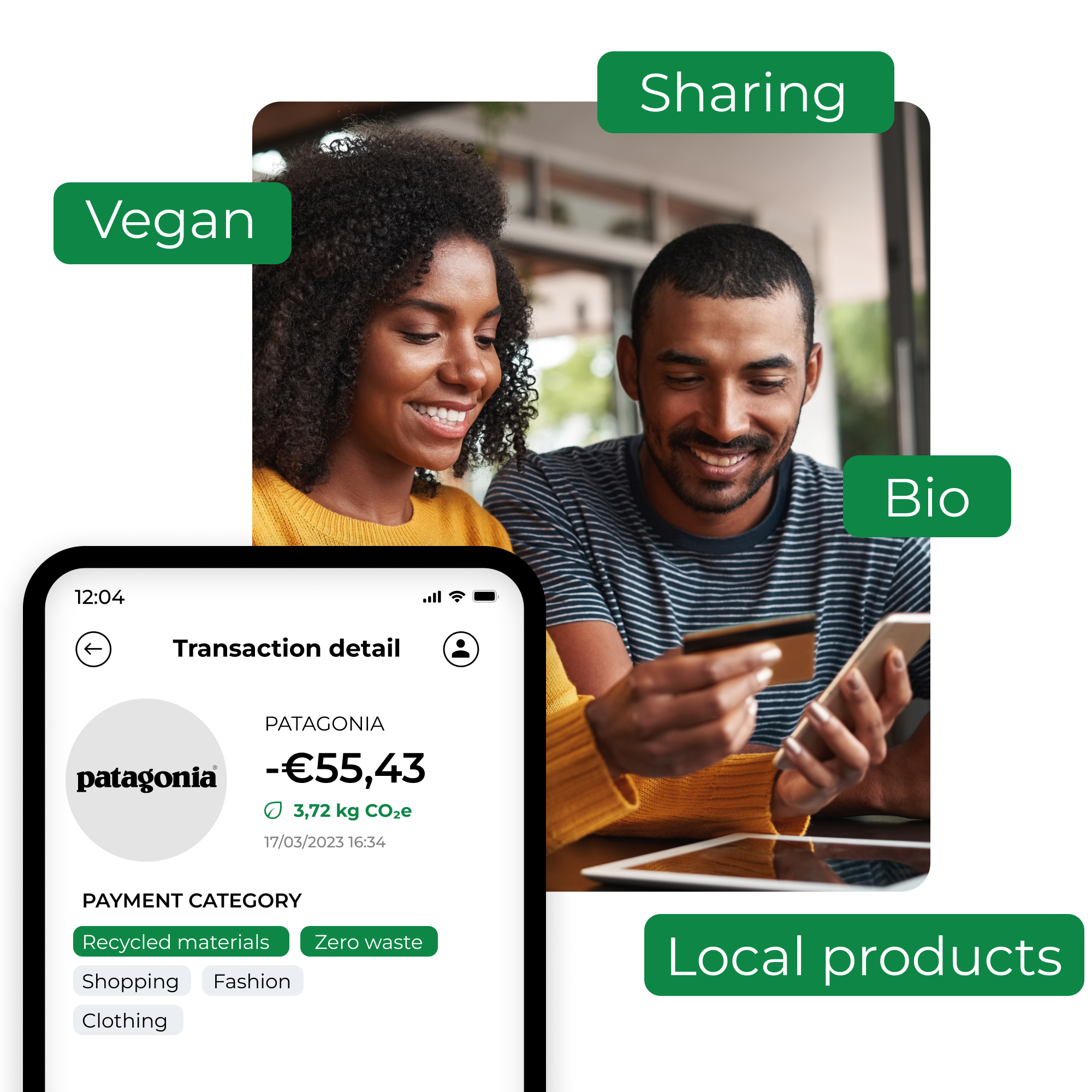 Encourage conscious and sustainable consumption
Identifying transactions based on the nature of the shops and the products they sell, enabling users to make sustainable choices effortlessly
Why Eco Track from TapiX?
Precision in carbon footprint calculation is strongly influenced by precision of categorization. Standard models focus on estimation of CO2 multipliers for individual categories. However, accuracy of underlying categorization is out of the scope.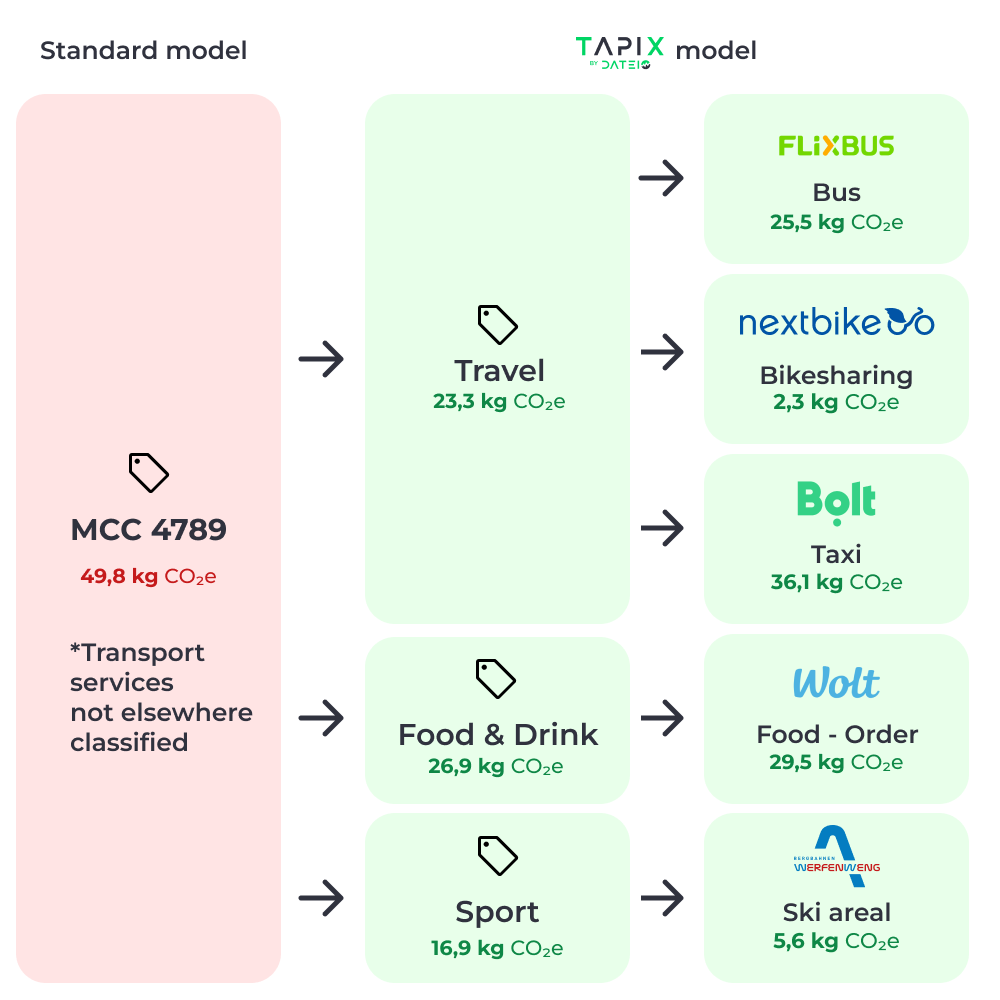 * Based on the general EU model. Example of €50 spent. Our approach is
ready for CO2 tracking on the merchant level once possible.
Consistent data
For payment enrichment and CO2 footprint
Single point of truth
Avoid inconsistencies due to different categorization
Higher model accuracy
Localized model leveraging on local market knowledge
TapiX focuses on accurate estimation of categories beyond MCC which provides significant synergies
Around 500 side tags accompanying the category information to narrow down CO2 multipliers
Seamless integration
One integration for data enrichment and CO2 tracking
Fully documented API
Deliver the concept of sustainability to your clients with an industry-leading API.
Have a quick call with our expert team to walk you through the TapiX Data Points options.
In this live call, we will cover:
How to leverage the potential of carbon footprint calculation

A Product tour applied to you and your business needs

Walkthrough and answer any questions or concerns you may have
FAQ - CO2 footprint calculation
We use country-specific emissions data and carbon models to calculate the carbon footprint of payment transactions using information about product category and merchant.